Sweatstop® Antiperspirant Money Back Guarantee
You are here:
For the Basic Line we offer a money back guarantee up to 30 days after ordering
The iontophoresis device, the guide book and the Medical Line products are excluded from this money back guarantee.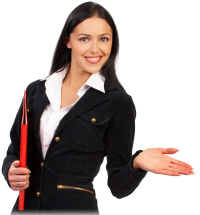 If our Basic Line products don't satisfy you, we guarantee a reimbursement.

The money back guarantee is a voluntary service by Functional Cosmetics Company Inc. For up to 30 days, starting from the reception of the product, you may get your money back. It is valid for all Basic Line products bought in this online shop.

The shorter-termed legal right of withdrawal is in place for you as well.

Please follow the procedure in detail below:



Proceeding
Send an email to contact@sweat-stop.com with the order number and indicate why you return the product
Your money back guarantee of 30 days is registered
We will give advice on how to properly apply the product, recommend the appropriate product if deemed necessary or inform you about the returning conditions
In either case you will be satisfied or reimbursed

Important indications for claiming the 30 days money back guarantee
Our customer service needs to be consulted prior to sending the product back. Therefore, you need to announce your request by e-mail in advance. Unannounced returns even if within the 30 days money back guarantee will not be accepted and will be sent back to the customer. Additional arising charges are to be carried by the customer
If no solution can be found after the consultation or with another product, the full purchase price - excluding shipping costs - will be reimbursed
Potential returns have to be sent to the correct warehouse:
For returns from any country except Switzerland use the following address:
Functional Cosmetics Company AG
Distribution Center
Schwarzwaldstrasse 31
79539 Lörrach
Germany

For returns from Switzerland use the following address:

Functional Cosmetics Company AG
Nauenstr.67
4052 Basel
Switzerland