Foot powder against foot sweat and sweaty feet
SweatStop® Menhtol foot powder was specially developed for a pleasant foot climate. The foot powder can be applied into the shoes and socks or directly to the feet, absorbing moisture immediately. Feel safe again in your shoes and enjoy a pleasant, dry foot climate. SweatStop® Menhtol Foot Powder contains refreshing menthol and is especially gentle to the skin. Apply in the mornings or as needed.
The advantages of SweatStop® Menthol Foot Powder against damp feet

For a dry and pleasant foot climate
With refreshing menthol
Particularly skin tolerant
His-and-her

5 x 100g
Legend for pictograms
I sweat easily from hands or feet. Instant effect.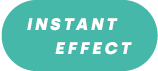 I sweat above average, noticeably more than others
I sweat profusely with little exertion. Bestseller

I sweat profusely without physical exertion

I sweat profusely from hands or feet
Product can be sprayed "upside down". For back or feet


SweatStop® Antiperspirant Overview
Use of SweatStop® SweatStop® Menthol Foot Powder
SweatStop® Menthol Foot Powder is applied in the morning or as needed on the clean and dry feet and needs to be spread well between the toes. Additionally, the powder can be spread directly into the shoes.
Ingredients of SweatStop® Menthol Foot Powder
TALC, ZEA MAYS STARCH, MAGNESIUM CARBONATE HYDROXIDE,MENTHOL, ALOE BARBADENSIS LEAF EXTRACT, SYMPHYTUM OFFICINALE LEAF EXTRACT, ALCOHOL, AQUA, CITRIC ACID, POTASSIUM SORBATE, SODIUM BENZOATE
Manufactured in

Switzerland

Active protection

Reliably effective against the formation of perspiration and odor

Lasts up to

3-6 months

Application

Sprinkle powder into shoes or socks or apply directly to the feet

Odorless

With menthol

Application area

Feet

Aluminum salts

No

Dermatologically tested

Yes, very good skin compatibility

Money back guarantee

Yes, 30 day money back guarantee

Rhythm of application

If required

Product intensity

Instant Effect. Binds sweat on the skin and ensures a dry feeling

Alcohol

No

Dosage form

Powder

After ISO 9001 & GMP

Yes

Skin caring additives

Aloe vera

Volume

100 g

How strong do you sweat?

Above average