Antiperspirant RollOn against sweating above average in the armpits
SweatStop Aloe Vera Sensitive is to be recommended if you have sensitive skin and tend to sweat, even without physical exertion. It stops sweat and odor efficiently. Moreover it provides for a gentle skin care and a 24 to 48 hour active protection. Aloe vera and other selected additives in the proper composition guarantees a mild and nurturing application.
His-and-hers
Areas of application: Underarms
Overview of advantages
Sustainably prevents sweating and odor
Dermatologically tested: "very good"
Best price performance ratio with (10,14€/30ml)
Content lasts many months
Provides 24 to 48 hours active protection
Over-the-counter
Odorless
30 day money back guarantee
Legend for pictograms
I sweat easily from hands or feet. Instant effect.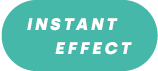 I sweat above average, noticeably more than others
I sweat profusely with little exertion. Bestseller

I sweat profusely without physical exertion

I sweat profusely from hands or feet
Product can be sprayed "upside down". For back or feet


SweatStop® Antiperspirant Overview
Use of SweatStop® Antiperspirant RollOns
To develop their sweating and odor blocking effect, SweatStop® antiperspirants have to be applied just before going to bed on clean and completely dry skin. In order that the solution can permeate and that the salts can close the pores, anything that could enhance the formation of sweating in the hours after the application needs to be avoided. The application needs to be repeated every 2-3 days. In the morning washing as usual and, if desired, applying a deodorant or a skin care lotion is possible. The effect will become evident after 1-3 applications. In rare cases it may take longer to unfold.
Clean and dry respective part of the skin before going to bed
Roll once
Leave on until completely dry before putting on clothes to avoid stains
How does a SweatStop® antiperspirant work against strong sweating?
For all SweatStop® antiperspirants please note:

Avoid anything that could enhance the formation of sweating in the hours after the application
Avoid contact with eyes, mouth and irritated or harmed skin
Do not shave respective part of the skin for at least 48 hours before and 12 hours after the application
Let it dry completely before putting on clothes to avoid stains
Keep out of reach of children
SweatStop® antiperspirants are very well tolerated by the skin
The dermatological test was conducted by the limited company DERMATEST® GmbH. All products were rated "very good on skin". No adverse effects were to be found on any of the 30 subjects.

DERMATEST® GmbH, has been conducting tests and clinically controlled medical evaluations of the skin on products of the cosmetic and pharmaceutical industry for over 25 years. They offer a large spectrum of various testing for the determination of product compatibilities and for attestations of effectiveness of cosmetic ingredients.
Download Certificates, PDF
| | | |
| --- | --- | --- |
| Item. No. | | |
| 9011 | | |
Testing Procedure

See 4 samples how the test is conducted:
Ingredients of antiperspirant SweatStop® Aloe Vera Sensitive RollOn
Aqua, Aluminum Chlorohydrate, Glycerin, Peg-40 Hydrogenated Castor Oil, Peg-6 Caprylic/Capric Glycerides, Phenoxyethanol, Hydroxyethylcellulose, Aloe Barbadensis Leaf Juice Powder
Manufactured in

Germany

Active protection

Yes, 24-48 h

Lasts up to

4-8 months

Application

Just before going to bed on dry skin

Odorless

Yes

Application area

Underarms

Aluminum salts

Yes

Dermatologically tested

Yes, very good skin compatibility

Money back guarantee

Yes, 30 day money back guarantee

Rhythm of application

Every 2-3 days

Product intensity

08 (on a scale from 0 to 23)

Alcohol

Yes, disinfectant

Dosage form

Gel, in RollOn

After ISO 9001 & GMP

Yes

Skin caring additives

Aloe vera

Volume

50 ml

How strong do you sweat?

Above average